College students about to graduate, you are ready to write your thesis?
Many years of study, lessons and exams, are finally passed. Now comes the final part. But are you really prepared to deal with this path?
Write a dissertation is not easy of course, you know. But thanks to some little tips, it could become a breeze.
After speaking, in the previous article, how to write the introduction of your work, now we explain how to spell abstract.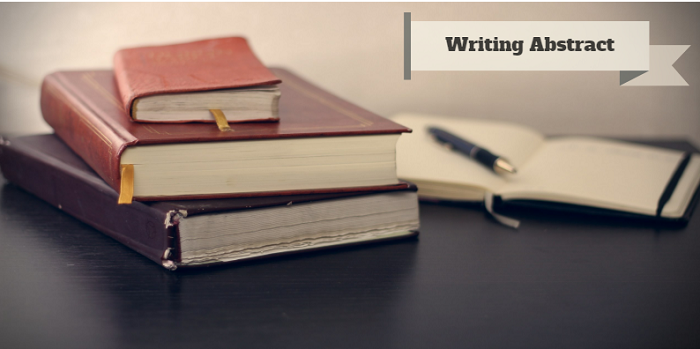 What is abstract?
First, we explain what the abstract is. It is a simple summary of your work.
It can in fact be defined as a summary of the content of the thesis, no additional notes and without any criticism.
The abstract should summarize the most important stages of your thesis, that the choice of argument, the methodology identified and results obtained.
Although very similar to the introduction, remember loved ones undergraduates, that the cut of abstract is different. Your goal will not be to intrigue the reader, but to provide a picture of what you will read later. Be clear and honest with you!
You may also like to read another article on StudyWatches: How To Write A Dissertation: 5 Things You May Not Know
How do you write the abstract?
To speak of "abstract" it must first indicate in a clear and concise manner the topic of the thesis. Without getting lost in the details, you'll have to summarize the content of your work with a few references to the sources used.
Then you will have to present the structure and articulation of the thesis.
Finally, you will need to summarize the exposure of your work, i.e. conclusions and added results.
Always remember to go directly to the essential points of the work, without unnecessary descriptions that will be detailed later.
The style of the abstract
Although there would naturally write in the first person singular … pluck it out from the head! It is absolutely vineyard! The impersonal form is the most adequate.
Important also dissolve any acronyms and abbreviations that will then be used in the rest of the work.
Finally, in general, you need to stick to the language used in the rest of the thesis.
Length of the abstract
The length of the abstract can vary. Usually in a university job as the thesis, the abstract should not exceed 500 words.
And always remember that in these 500 words the reader will attempt to understand the content of your entire work. So guys, with the abstract will play more … good job!