Would you like to have some extra cash? Here's the solution to your problem!
Are you an out of school student and at the end of the month do you find yourself in red? No problem here is a list of 9 ways to get some extra money without taking the time to study …
1) I work at the university library
Almost most universities offer the possibility of working within their own libraries. This work is very advantageous as it allows you to easily earn, you have the opportunity to study at work and above all (in most cases) you will receive extra CFUs … which always fancy in proclamation.
2) PR
First of all, you have to be prepared for relationships. I found hot water, I know, but not everyone is able to relate effectively to people. If you are good and you can really involve so many people then you will definitely count on good earnings percentages.
3) Babysitting
Do you like children? Great, then just leave an announcement with your phone book, stationery or even on the internet and wait for your parents to contact you to care for their babies.
4) Waiter
A great job that leaves you so much free time. Yes, because many restaurants and pizzerias need staff, especially on weekends, and do not forget that in addition to the standard compensation your employer will offer, you will be rewarded with customers. Try to assault foreigners as possible, especially Russians and Germans. They have the money!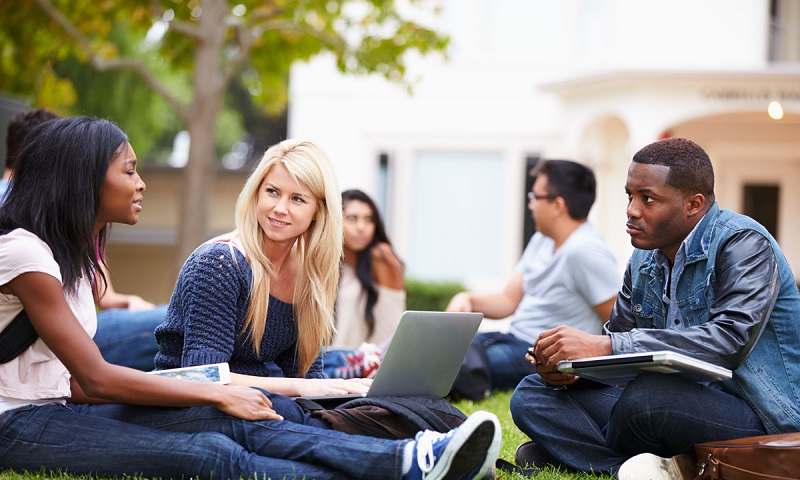 5) Give repetitions
If you are a particularly brilliant type in explaining topics that are not too simple, you can dedicate yourself to teaching repetition. A pretty nice job that will see you for the first time as a professor and not as a student. Now it's your turn: you can bribe the student! Do not you know how to take repetitions? It's very simple!
You may also like to read: Anticipating the start of your job!
6) Representatives Avon (for girls)
If your passions are make-up, body care, and outfits then the job you do for you is that of the Avon representative. Your job will be to propose to your customers (friends, acquaintances, family and colleagues) the best products of the company, all you have to do is show them the preset catalog and convince you to buy it. Even in this case the 'salary' would be on a fixed share + commission on the sale.
7) Place your books
Have you passed an exam and do not know how to make books from which you studied? You can make money by selling them.
8) Promoter
It often happens to surf the internet and come across many promoter agency sites: just sign up for the registration and at the time of enrollment specify to be a student / s, so the agency itself. Ah … the promoter is supposed to be good-looking. Then work on your body to be more considered.
9) Turn notes
If you have passed a test, your notes have been decisive, then they can come back to you a second time. Yes, because you can earn something by selling them to other students who need it.